Growing Up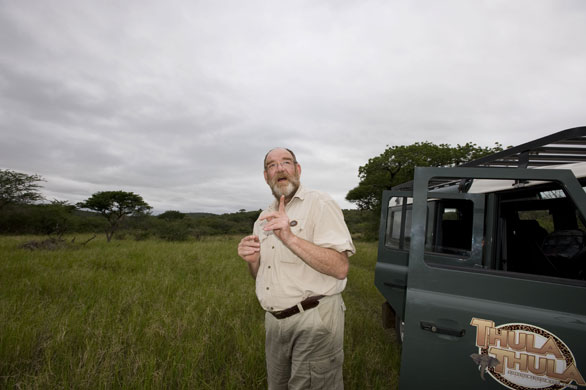 Born in Johannesburg, South Africa on 17th September and raised in Zimbabwe, Zambia and Malawi, Lawrence Anthony later settled down in Zululand, South Africa and was the proud owner of 2000-hectare Thula Thula Game Reserve there. He and his beautiful French wife, Francoise, lived on the reserve with their family and reserve workers for many years.
His grandfather worked as a miner in England and migrated to South Africa in the 1920s to work in the gold mines that were prevalent there at that time. His father ran an insurance business and made a name for himself in South Africa, setting up new offices all over Southern Africa, while raising Lawrence Anthony in Zimbabwe. Following in his father's footsteps, Lawrence Anthony started his career by dabbling in the insurance sector before starting to work in the real estate development business.
Along the way, he met his french wife Francoise through some unexpected circumstances. Francoise would later go on to come up with and own Thula Thula's money-making brainchild, the Thula Thula Safari lodge, which was a boutique lodge located in the reserve. Visitors staying at the lodge would be among nature and wildlife, at the same time, having delicious and high-end French cuisine prepared by Francoise, who had trained under famous chefs in Paris.
During that period of working in the real estate development sector, he met some Zulu tribespeople of Zululand, South Africa, and started working with them on various activities. Their collectivist and naturalist traditions soon drew him into their culture, and his passion for the African Bush, its way of life, and the need for conservation efforts in that area to maintain its lush beauty inspired him to make a change in his career.
In 1998, upon discovering that the 5000 acres of Thula Thula game reserve in Zululand South Africa, a prominent wildlife hunting reserve at the time, was up for sale, he decided to buy the reserve and aimed to make it become a place of conservation where wildlife could roam freely in their natural habitat. Using the money he earned from working in the insurance sector and the real estate development business, he successfully attained ownership of the reserve and thus started his career as a conservationist.